If you're a Hollywood star, a facelift is like Halloween: An annual event that lets you hide your true self. For those who lack the deep pockets and shallow perspective, you're better off giving kitchen cabinets a makeover instead.
Apart from involving less money and fewer facial scars, rejuvenating kitchen cabinets is an enjoyable, creative outlet that will bring new life to a dated kitchen. By employing different styles, patterns and material, you can transform any space from boring to beautiful and put your best face forward in the blink of an eye.
A Touch of Glass
Depending on your approach, kitchen cabinets can be enhanced just as much by what you put in them as what you put on them. If you have some exquisite antiques or brightly colored bowls, opting for glass doors will showcase those items and actually make them part of the décor instead of destined for a drawer.
Alternatively, if you like the look of glass for kitchen cabinets but plan to fill them with mismatched items that are less "presentable", consider using textured glass panels instead. It's the perfect way to obscure the contents of cabinets without diminishing the overall effect.
Whichever route you choose, make a special effort to keep the glass clean at all times. A well maintained glass panel is a joy to behold, but one that's covered in spots is just a pane.
Out with the Old, In with the Mold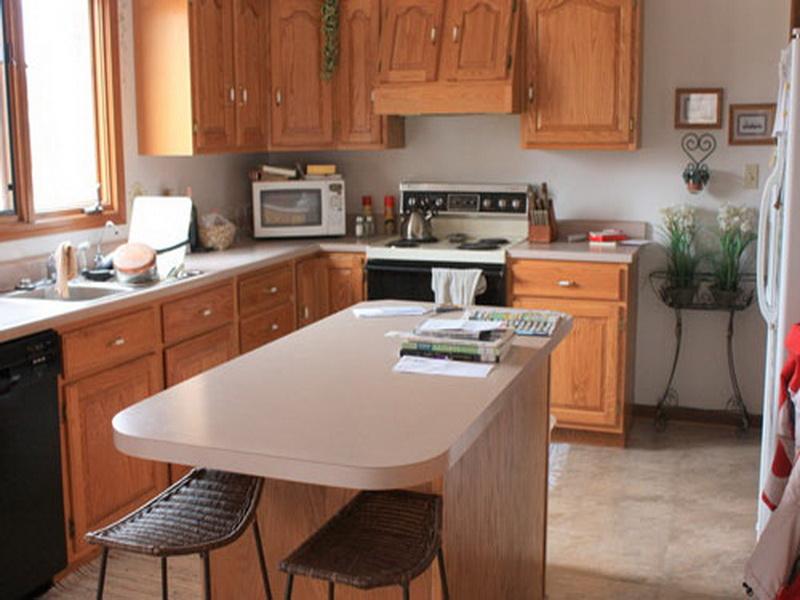 A makeover doesn't always require a "do over". Sometimes a few little touches can have a big impact on kitchen cabinets. For example, using some traditional moldings can add character without altering the overall look and feel of the room. If your cabinets have a more subdued color, the right moldings will bring them to life.
Mix and Serve
While all-white cabinetry evokes a clean, modern feel, too much white can be a bit… in decorator terms… boring. So if you're "down" with mixing it up, try wood fronts on kitchen cabinets. Not only will they create an eye-catching contrast, but they'll inject the kitchen with warmth and color, giving it that welcoming effect that all designers strive for.
Chalk it up to Experience
One of the advantages of dealing with a skilled, experienced custom cabinet designer is the chance to have something unique rather than the cookie cutter cabinets of your neighbors.
If you're lucky, it might even blend form and function to create something truly novel like a large old fashioned chalkboard inset for a tall cabinet panel. It's a creative touch that can also keep you organized by serving as a handy spot for messages and lists. Plus, you can always run your fingernails down it to hasten the departure of unwanted guests. How's that for useful?
Something from Muntin
When planning your design scheme, keep in mind that kitchen cabinets don't exist in a vacuum. They're part of the larger picture. For a unified look to your kitchen, you can adorn glass-front cabinets with decorative muntins, which are strips of wood or metal separating and holding panes of glass. These accents can be tied to other architectural features to bring them all together and make a powerful statement about your acumen for design.